7.30am 
Wake up. Change from your all-black pyjamas into your all-black activewear/day pyjamas. Hey, dress codes don't apply during the shutdown. Style tip: put on a black blazer if you have to join a video meeting.
8am
Lune Croissanterie has launched a home delivery service just in time for the shutdown hoedown. Call the croissant hotline (0467 048 540) to place your order (minimum order $50) and enjoy the patisserie's famous croissants for brekky at home.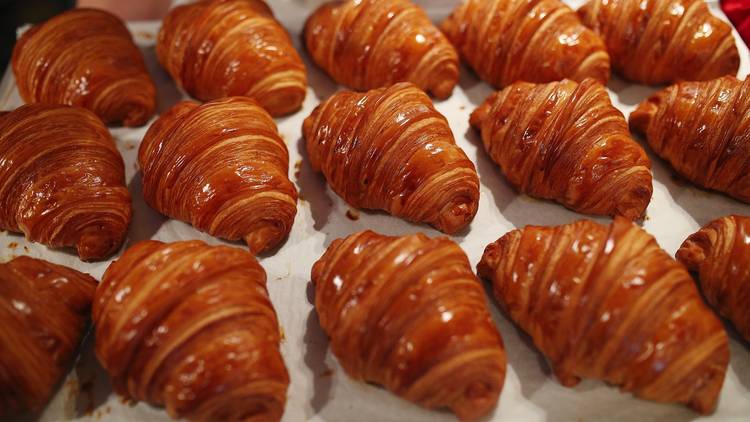 9am
Instead of going out for a coffee, why not make one at home? Order some coffee beans from Market Lane. The local roastery and café offers a subscription service where you'll be delivered beans every fortnight, or you can make one-off orders. Roasted beans are available whole, or ground to the ideal size for your coffee making device. 
10.30am
Try an online workout. There are hundreds to choose from but we suggest staying local and supporting Melbourne gyms who've been forced to close. Crunch Fitness and Kaya Health Clubs are two such gyms that are pivoting to livestreamed classes you can do at home.
11.30am 
Take a tour of Melbourne Museum virtually. All Museums Victoria venues have had to close their doors but they've gone online and are releasing new content over the coming weeks. Melbourne Museum, in particular, has some fun virtual tours available, including this one of the Wild: Amazing Animals in a Changing World exhibit (that is, the room full of taxidermy animals). 
Noon
If you're out of groceries and feeling peckish, take a look at our list of Melbourne restaurants that are currently doing takeaway and delivery. You've got everything from pizza from Footscray's Slice Shop, to injera from Saba's and curries (and wine) from Mrs Singh.
If you'd prefer to DIY lunch from groceries and don't want to brave the supermarkets, there are a few good grocery and meal delivery services available. YourGrocer sources produce and groceries from local markets (like Prahran and Queen Victoria) as well as independent grocers. And they do same-day delivery. If you want some of the hard work done for you, Earl Canteen is currently making and delivering support packs with enough food for five to seven days worth of meals. They deliver within 20km of the CBD and have gluten-free, vegan and vegetarian packs available too.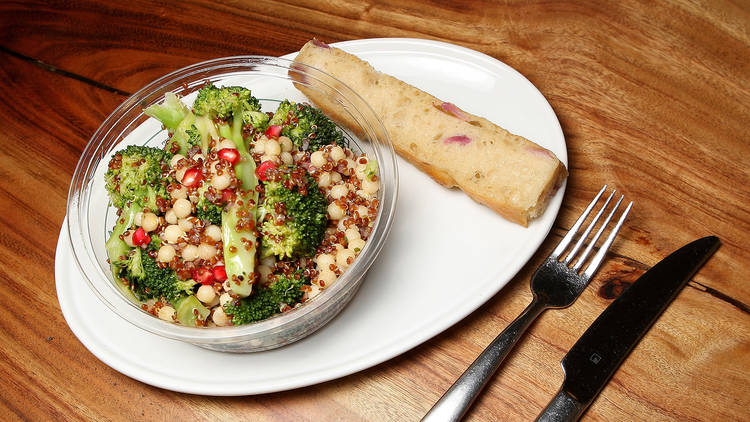 2pm
Go for a walk around your neighbourhood. At the time of writing, this is allowed as long as you feel well and are not currently self-isolating due to recent travel or illness. Time in nature has even been shown to be beneficial for your mental health. Make sure to maintain 1.5metres distance from others at all times and if you need to sneeze or cough do so into your elbow. 
3pm
Feeling refreshed? Good, now go wash your hands and do it properly. That means you'll need soap – if you're running low you can buy more from local Mitcham-based business Mosaic and Moonlight (the soaps are made from natural, often homegrown plant ingredients, too). 
3.30pm
Play a round of Melbourne Monopoly with your housemates/spouse/family. We all know that it takes FOREVER to finish a game of Monopoly, and lucky for you, time is something we all have an abundance of at the moment. There are hundreds of versions of Monopoly these days, including Melbourne and Geelong editions, both of which you can buy online from Clayton games warehouse Gameology. 
6pm
Celebrate another day without human contact by pouring yourself a cocktail. The Everleigh is shaking up pre-prepared cocktails and delivering them to your door from 5pm to 11pm daily. The cocktail packs cost $40, contain two single-serve cocktails plus ice and garnish. There are six cocktails to choose from.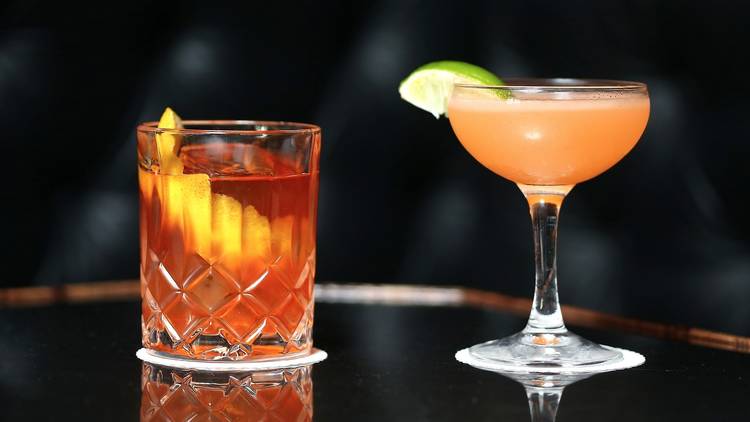 7pm
Attica is one of Melbourne's finest of fine dining institutions with a price tag to match. Right now however it can't open physically, so the restaurant is making Attica at Home packs which start at $60 for two people. $60! At Attica! You can also add on matched wines, ice cream, beers or cocktails. 
8pm
The MSO and Arts Centre Melbourne are currently in the process of livestreaming performances semi-regularly. However, even if you miss the livestream, these performances remain up on the organisation's YouTube channels alongside dozens of other performances from over the years. Switch up your regular Netflix repeats for a little local culture. 
9pm
Have a house party. The app we mean. Houseparty might not be Melbourne specific, but it will let you catch up with your Melbourne mates. Put on some tunes (check out our list of songs about Melbourne) and have a little, inside fun. Whack on some headphones if you're worried about bothering the neighbours and party until whenever the hell you like – no one is going to know if you're feeling dusty tomorrow morning.
Source link Crunch Fitness